Welcome to Essex On The Park by Daydream
One of Chicago's most sought-after addresses plays a major role in a skyline admired around the world. The majestic 56-story Essex apartment tower makes a bold mark with its cutting-edge architecture. Choose from an unfurnished apartment to customize yourself or a furnished apartment designed by Daydream to create your new home.
Live the Way
You've always wanted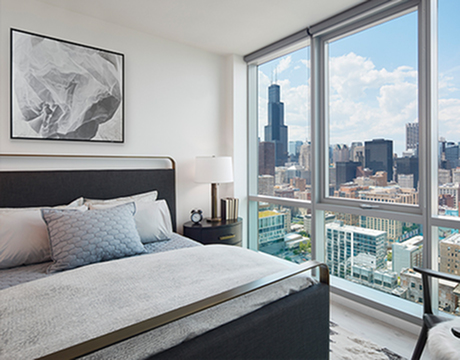 Luxury Chicago Apartments
Extravagant common spaces complement the refined design of the residences. Choose a layout that meets your needs and lifestyle—from a studio up to a four-bedroom duplex penthouse. Large living spaces with oversized windows offer great light and sweeping views of the city, park and lake below. High-end finishes mixed with your personalized style make the view inside equally stunning.
The Lifestyle
You've been looking for